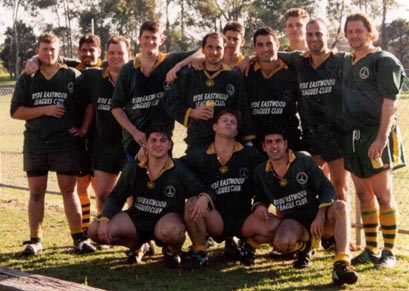 Macquarie University 1999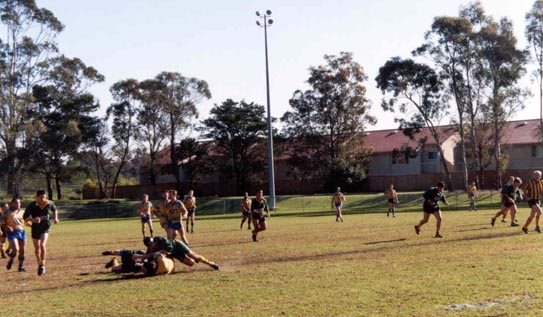 Macquarie Uni vs. UWS Nepean 1999 at Macquarie sports fields.
Bryan Summerhayes and Graham Hazall combine to bring down a UWS Nepean attacker.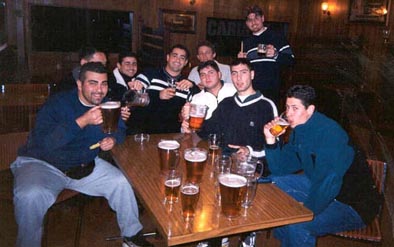 Canberra Tour 1999
The boys sink a few scooners after the game before a night at the Casino.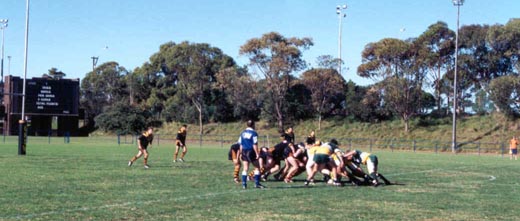 Macquarie Uni vs. University of NSW, Round 3, 2000
Jason Fuller feeding the scrum as Macquarie builds for an attacking raid early in the first half against UNSW.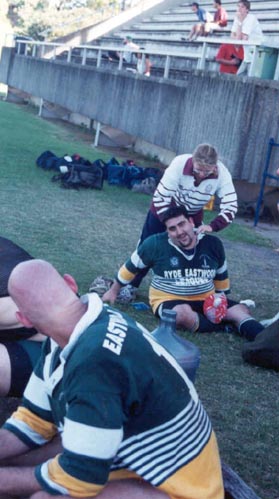 Steve getting some well earned attention.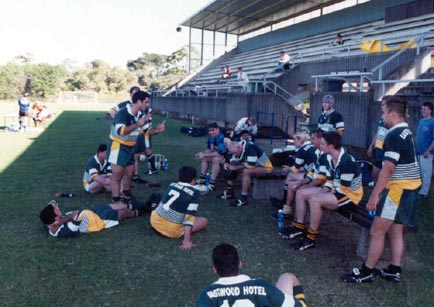 Macca giving us his best Roy Masters impersonation
Half time versus University of NSW, Macquarie was down 10-6.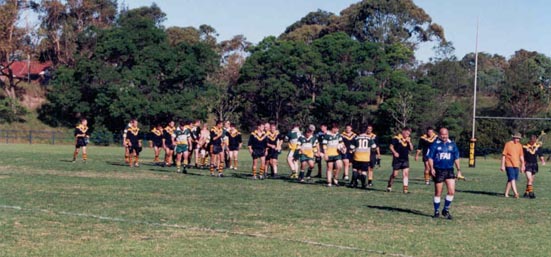 Fulltime - Uni of NSW 22 def. Macquarie 10
Fitness and injuries proved Macquarie's enemy in Round 3.